Oh this is good. This is good and easy, which makes it like 10 times more good. Oh yeah.
Whatcha Gonna Be Needin':
1 lg. white onion, chopped
1 tsp. vegetable oil
1 C. shredded chicken
1 small can green chiles
1 can medium Rotel
3 cans Great Northern Beans
8 oz. monterrey jack cheese, cubed or shredded
8 oz. pepper jack cheese, cubed or shredded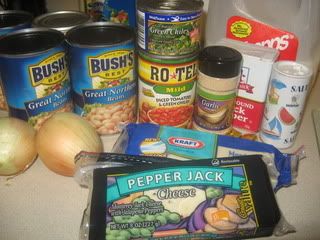 A Family Photo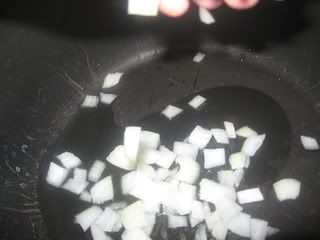 Getcha onions all chopped and tossed in with some oil in a hot pan. Get those babies translucent.


Toss your chopped or shredded chicken pieces in here.
Now mix in your can of green chiles. Smell these babies ... these are gooood.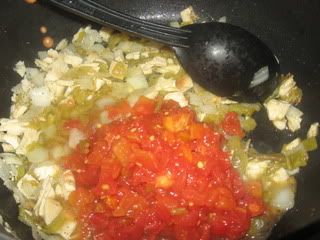 Now, I would be obliged if you'd mix in that can of Rotel. I use mild Rotel but you can use hot, if you feel the need to breathe fire.
What's this? Could it be me mixing in the cans of white beans? YUM!
Now mix in the milk and add a little salt and pepper. All is good and yummy with the white chili.
Turn the heat down to about medium low right about here.
Cut the cheese, buddy. Shred it, dice it, or whatever ... just promise me you'll laugh when I say cut the cheese.
Melt your yummy nummy cheese into the pot now. Keep stirring so it breaks up and doesn't burn to the bottom. Isn't melted cheese pretty?
Bon appetite, mes amis!